LOTUS HUMAN RESOURCE PVT.LTD.
Lotus Human Resource Pvt. Ltd. is a manpower recruiting agency in Nepal which is established in 2010 .Our office is located in the heart of the capital of Kathmandu Nepal. We are registered and approved as a recruiting agent with the Ministry of Transport Management, Department of Foreign Employment Promotion with the license No:780/065/066. We have the professionals who would supply the right candidates to meet the desire/required job specifications. Nepal is blessed with huge manpower resources and our agency offers prudent in mobilizing both skilled, Semiskilled, Unskilled & Professional Nepalese workers from Nepal to meet the requirements of our clients in the Middle East and other countries. In order to keep up the standard of our services we accomplish our responsibilities from requirement to getting the clearance of health fitness, Immigration formalities and blocking of airline tickets.
We maintain an update database with information of all categories of workers and professional for ready reference. We conduct a trade test and interview which verify the certificates, incense and other certificates before accepting them for a relevant job. However, for recruitment  Lotus Human resource Pvt. Ltd.  required demand from the clients, power of attorney letter to the consular of the concerned Embassy in Nepal, visa advice for the group and a demand letter issued in favor of Nepal. Details are mentioned in the later part of this brochure. We hope, the information given in the Brochure is adequate to meet your requirements.
However, we will be happy to response to any of your queries that you might have on our proposal .We thanks you for giving us the opportunity to submit our company's profile and we look forward of doing business with you in the near future.It is a fact and we are proud of being a powerhouse of qualified and well-prepared manpower in the respective categories. Especially we offer services to all categories of employment seekers i.e. professional, skilled, semi-skilled and unskilled candidates.
Our HR teams further give the instructions, education, and training to the selected candidates to make them ease in their work. The HR team also examines and gives a closer look at the demands and needs of the candidates to facilitate and motivate them. So that our candidates can work responsibly in their recruited country.
MESSAGE FROM CHAIRMAN Lotus Human Resources  Pvt. Ltd. takes pride in being the leading vendor of outsourced manpower and wants to humbly thank all its national and international associates and clients, who trusted us enough to make this possible. Having been in the industry for over working years, we envision global prosperity as well as mutual welfare of both skilled Nepalese manpower and overseas businesses deprived of such talent. Nepalese professionals are the most pursued in every sector globally, for their intellectual, technical, physical and adaptive abilities. And when it comes to outsourcing manpower, we're the first and often the only company, which off-shore employers as well Nepalese professionals find dependable enough. Both understand how we strive to synchronize every vacancy, with the best suited candidate, in the timeliest fashion. Whether it is our candidates with previous overseas employment experience, or those entering into overseas assignments for the first time, we ensure they're available at the most competitive pay scales, and yet prepared in every which way to deliver maximum efficiency. Even our continual expansion in workforce and client base cannot deter our commitment to you, or compel us to compromise on our quality. We are confident of fulfilling every aspect of your manpower need, to your immense satisfaction. We hereby propose to enter into a strategic alliance with your organization, to provide for the most efficient, economic and responsible manpower from Nepal. Whether it is for recruitment of technical staff, or non-technical, we can be counted upon. With our style of operation, you can be assured of absolute confidentiality and promising results. thank you,
Padam bahadur Ale
Chairman
MESSAGE FROM MD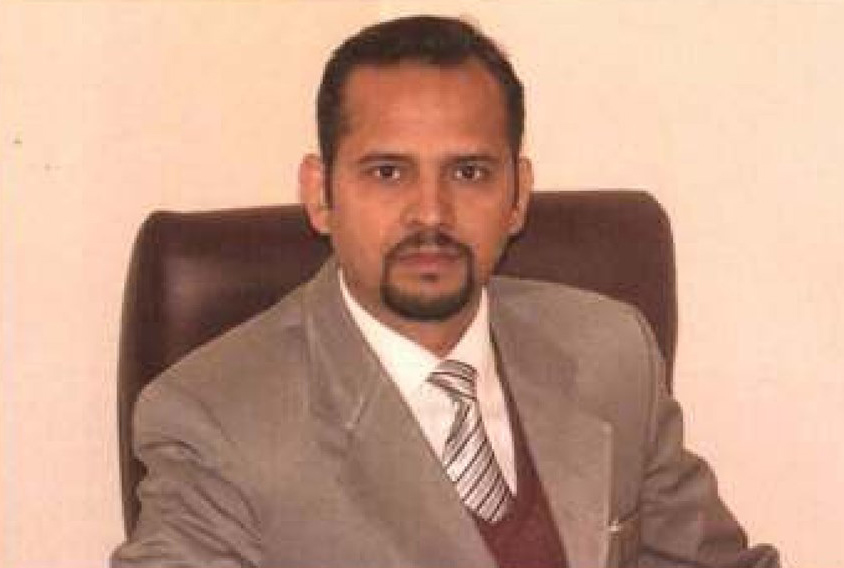 Dear Valued Clients,
First of all, we would like to thank to all the valuable clients those who are engaging to develop their country or nation by doing different sorts of work. Being an MD of Lotus Human Resource (p.) Ltd. I would like to inform that it is an well equipped with experienced and enthusiastic persons who stand for service with quality ,Global Network and Outstanding Performance in order to meet the desired expectation of our clients' in abroad. Lotus Human Resource (p) Ltd is an authorized Government registered Manpower agency having experienced in supplying Nepalese workforce as per demand of our valued clients. The company undertakes complete responsibility to provide category of workers from Nepal on behalf of the clients. We provide skilled, semi-skilled, unskilled and professional Nepalese  Manpower to abroad and also take guarantee to deploy the workers as per client's desire. Since our humble beginning of few years, we have achieved tremendous growth and excellence . This has been made possible through a combination  of prudence ,pro-activeness, timely engagement, commitment to excellence and above all our drive to ensure clients' satisfaction. Finally, we would like to extend our sincere thanks and gratitude to all our overseas clients for choosing us as our business partner and urge them in friendly spirit to feel free to get in  touch with us in need.
Sincerely,
Umakanta Itani
Managing Director
Lotus Human Resource (p)Ltd.
REGISTER FOR FREE CONTACT